Introducing Athena, goddess of wisdom, crafts, and warfare.
Athena is one of Olympus' most talented goddesses; she can weave cloth on a loom, fight in great battles, and she could probably finish a crossword puzzle before the other gods even wake up in the morning. Yet, Athena's favourite hobby is helping people. She would often pop down from Mount Olympus and help heroes, such as Herakles, Odysseus, and Perseus.
One day though, she returned to Mount Olympus and things were a bit strange. Can you help her sort the problem out?
Download – Athena's Word Jumble
Download – Answers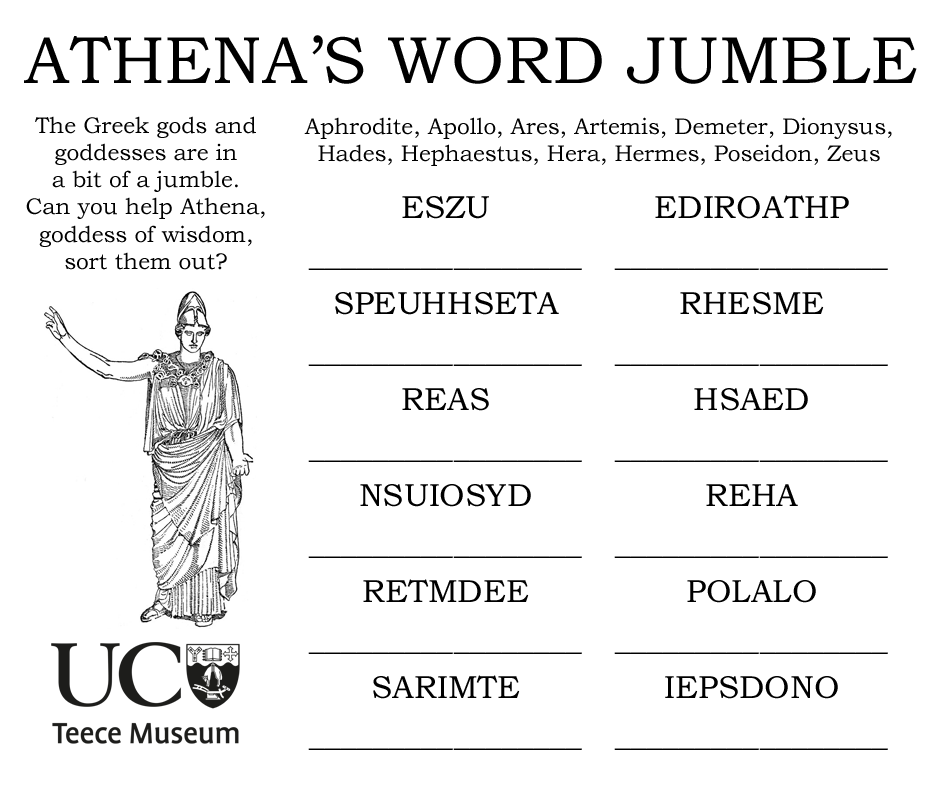 Created by: Amy Boswell-Hore, 2020