Museums around the world are changing, but have they changed enough? As we celebrate International Museum Day, with the theme "Museums for Equality: Diversity and Inclusion", recent UC graduate Amy Boswell-Hore reflects on the ways in which museums exclude or include visitors with disabilities, using the experiences of her family to illustrate this important issue. 
Museums have a long history, dating back over 2500 years. They have grown from being small assemblages to become impressive collections of artefacts and rooms filled with art. For much of their history, the purpose of museums was usually to show the status of the museum's owner, whether that was a person or a nation. It was not until the 1980s that the purpose of museums really changed, and they became centres of education, where people of any heritage, race, or culture could come to share their stories. This revolution in museum practice has resulted in most museums working hard to become more inclusive. Yet in spite of this development, there are still groups of people whose needs are frequently forgotten by museums and the cultural sector at large. In particular, the disabled community is being left behind.
In April, 2019, my family and I went on a trip to Europe. As the family's resident planner, I took it upon myself to create a detailed itinerary. I am also my family's resident museum nerd, so I included as many museums as possible. Little did I know that this decision would be a life changing experience. You see, my family is a perfect example of how frustrating it can be to visit a museum when you are disabled. My father has been blind since he was a few weeks old and my late sister had cancer, which frequently forced her to use a wheelchair. Meanwhile, my mother is deaf in one ear and has an inflammatory disorder, which makes walking difficult. Together, we're familiar with a range of different disabilities.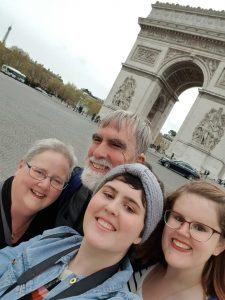 Prior to this trip, my family had visited museums in New Zealand which are relatively modern and purpose built, but many of the iconic buildings that house European museums, such as the Louvre and the Musée d'Orsay, were around long before accessibility regulations and building codes. The Louvre, in particular, was a sore point for me and my sister. While we had a lot of fun looking at the artworks we studied in high school, the building itself is a wheelchair user's nightmare. The Louvre was originally a palace and its architecture reflects this. There are stairs leading between many of the galleries, even those that are on the same floor, which make it impossible for any wheelchair bound person to visit certain galleries without assistance. At first, my sister was determined and made herself climb the stairs, pulling herself up them with the handrail. By the third set, however, she was exhausted. In the end, she asked for my help and I carried her to the top of every flight of stairs. While my sister enjoyed the art, you could tell the process of seeing it was humiliating for her. Coming from New Zealand, where wheelchair lifts are required in museums, it was a disappointing experience.
On the other hand, my father had some wonderful experiences on our trip. For example, at Stonehenge as soon as the staff noticed that my father was blind, they began offering him extra services without being asked. We did not even realise that we could ask, having limited options at home. He was given a free audio guide of the site and free entry into the museum. They also loaned him a small scale model of the monument, so that he could feel its shape and understand what we were looking at. For the first time my father was given the opportunity to be independent at a historic site. Likewise, Corfe Castle, an eleventh century fort, had audio stations set up around the site, with each station playing part of a recorded story. My father loved it. The story allowed him to imagine how the ruined castle once looked and operated. These two historic sites are spectacular examples of how small gestures could completely change the experience of a blind person. They gave my father the ability to independently learn the history around him.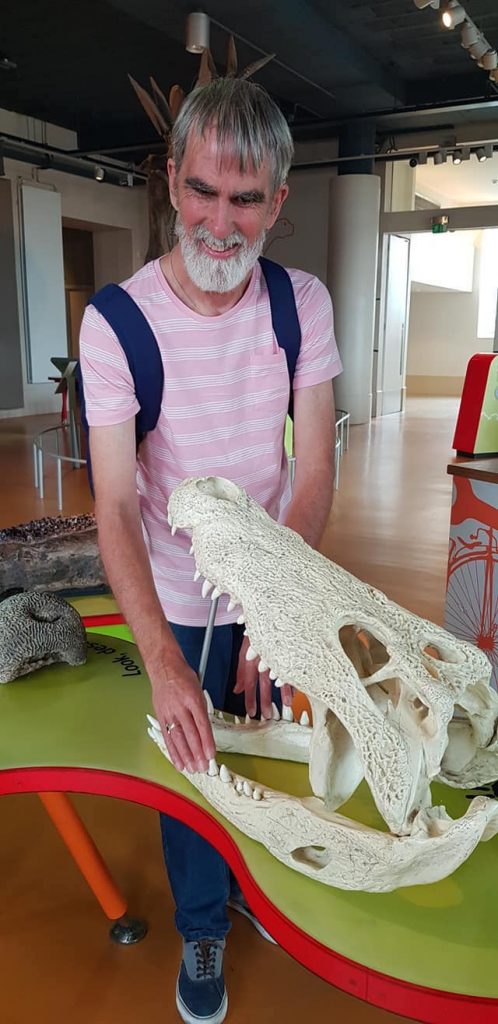 The National Museum of Scotland in Edinburgh was another highlight. This incredible museum featured a wide variety of interactive displays. Throughout the zoological section the labels had anatomical replicas of the animal in front of you, while the geological section welcomed visitors to touch some of the stones on display. There were also mini-games dotted around the building that helped you to understand a scientific concept. The musical mini-game was my father's favourite – this was a large, wall-mounted instrument made out of pipes that demonstrated soundwaves. Not only did it make noise, but it also made vibrations that could be felt when you placed a hand on it. It was wonderful to see a museum put their funding to good use and create an experience that was accessible to both able-bodied and disabled. Yet, we found that it was not only the well-funded museums that had put in the effort to include everyone. Even some of the community museums, run purely on donations, included hands-on experiences. Gold Hill Museum, a tiny museum in Shaftsbury, also had replicas and short audio recordings. Their response to inclusivity was simple, but very effective, and proved that museums with limited funding can create a positive experience.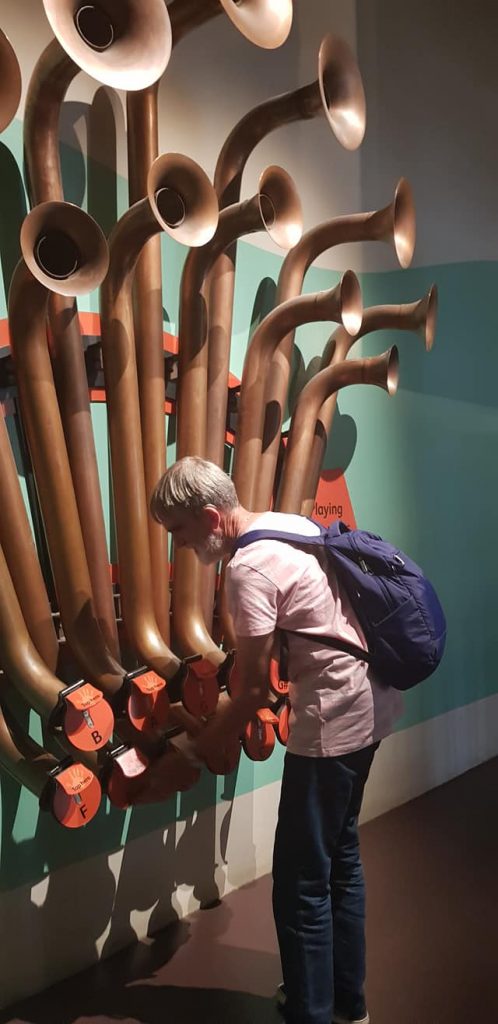 As much as I enjoy museums in New Zealand, my experience is that they are not on par in terms of accessibility with those we visited overseas. I believe that it is time for our museum community to improve their facilities for the disabled, and the first step to making our museums more user-friendly is to get disabled people involved in the discussions about how to do this. There are many stories which illustrate the misguided attempts and failures of the able-bodied to improve accessibility, often due to incorrect assumptions relating to disabilities. Another example from my family's experiences was visiting the Roman Baths in Bath. The museum was wonderful but they made one glaring mistake. They had written the display labels in braille, but many of the labels were beneath cabinets. To be able to run his fingers along the bumps and read the label, my father would have to sit on the floor. The placement of the braille labels meant that this lovely gesture was in vain. If a blind person had been consulted, they would have been able to identify the mistake, and also point out that only a small percentage of the blind community can read braille. An audio guide would have been better for everyone involved.
Fortunately, it is not too late for New Zealand's museums. There are some fantastic people at work striving to implement better systems. If you are interested in this topic, I suggest that you look into Arts Access Aotearoa, a group that is actively working to improve the museum experience for disabled New Zealanders.
Amy Boswell-Hore is a recent graduate of the University of Canterbury; having earnt a Bachelor of Arts in History and Classics, a post-graduate diploma in Classics, and a certificate in Latin. She has worked with the Teece Museum of Classical Antiquities since 2017.
Acknowledgements:
Our thanks to the Boswell-Hore family for generously agreeing to share their experiences and family photographs with us.